The difference between a Timelapse, a Motionlapse and a Hyperlapse video
Massimiliano Zeuli | Filmmaker and DJI ARS Instructor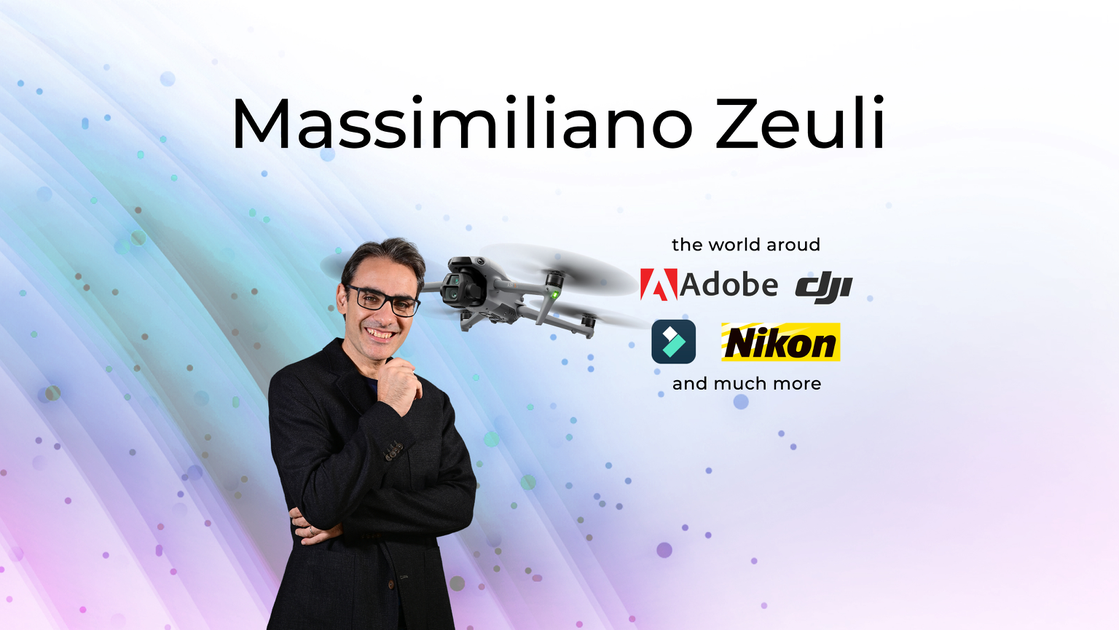 Hello and welcome to this new article! Today I will show you the difference between a Timelapse video, a Motionlapse video and a Hyperlase video.
In most DJI devices (drones or Camera Gimbal) you can make shots where time seems to run fast by taking a sequence of images at a regular time interval.
This technique is called Timelapse.
Usually a Timelapse video is a static video, in which the device is stationary in place and captures the passage of time by transforming hours into seconds.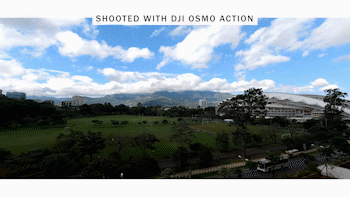 You can capture within a few seconds of video, the cycle of a sunset, the crowd flowing frantically through the streets of a metropolis, the bright trails of cars hurtling through the city at night.
A Motionlapse video is like a Timelapse video, with the difference that the camera pans in place following a predefined path.
The DJI Pocket 2 (or Osmo Pocket) is perfect for making this type of shot.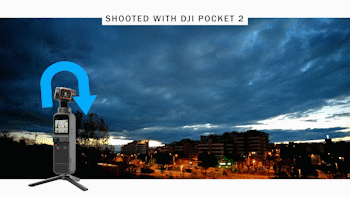 In this mode it is recommended to use a photographic tripod, so that the recovery is stable over time.
HYPERLAPSE
Unlike Motionlapse, when making a Hyperlapse video the camera captures a sequence of images while it is moving.
In other words, a Hyperlapse is just like a Timelapse, but with a border range of motion.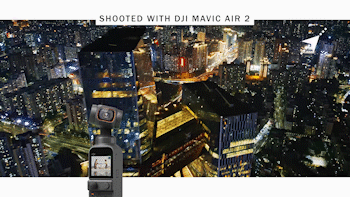 You can make a Hyperlapse sequence while with your drone or while you are moving with your camera.
SETTINGS
After setting the Timelapse, Hyperlapse or Motionlapse mode on the DJI device or the App, you can set the shooting time and the time interval between one shot and the next. The device or app will automatically calculate the duration of the final shot.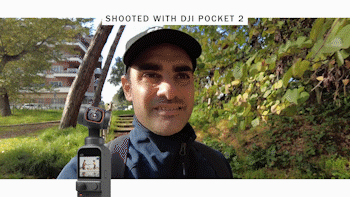 For example, with an 8-second shooting interval and a 30-minute shooting time, you'll get a 7-second video.
To summarize:
To make a timelapse video, the camera is stationary in place.
To make a Motionlapse video, the camera is stationary in place but performs a pan movement.
To achieve a Hyperlapse sequence, the camera is moving.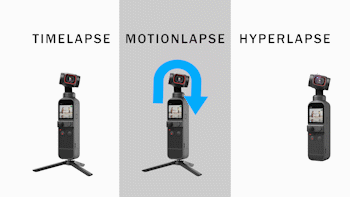 Watch the video on my Youtube Chanel and please subscribe it if you want to receive more video!